Top Flight Grain Co Home Page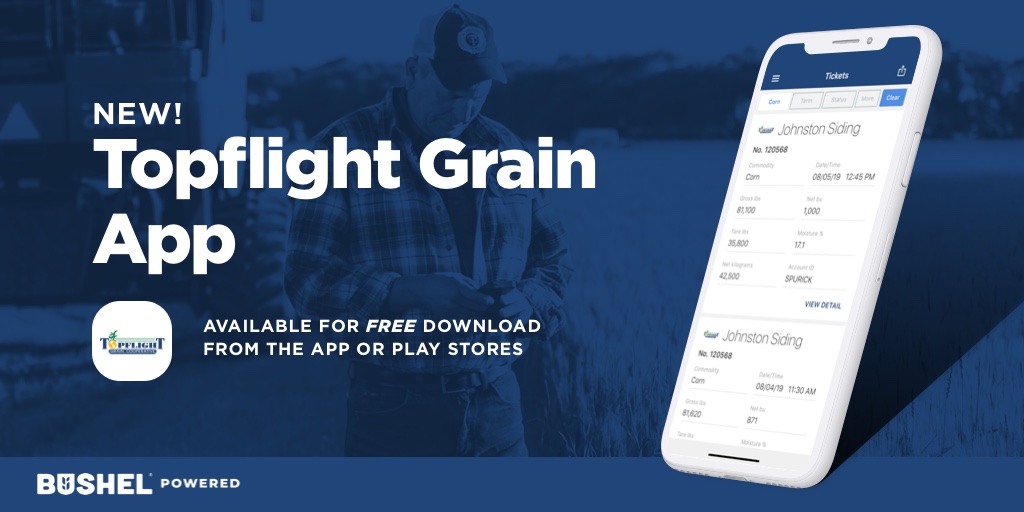 Due to the COVID-19 virus we are locking all outside doors at our offices and conducting business through mail, phone and email until further notice. We apologize for the inconvenience.
TFG WILL BEGIN OFFERING FREE DP ON MONDAY FEBRUARY 3RD THRU MAY 31, 2020. THIS WILL BE FOR CORN, BEANS, AND NON-GMO BEANS, BASED ON SPACE AVAILABILITY . PLEASE CALL YOUR LOCAL TFG ORIGINATOR WITH ANY QUESTIONS!
| | | | | |
| --- | --- | --- | --- | --- |
| Atwood | 217-615-1348 | | Atlanta | 217-648-2318 |
| Beason | 217-447-3244 | | Bement | 217-678-2261 |
| Cisco | 217-669-2141 | | Emery | 217-794-2240 |
| Johnston Siding | 217-732-4277 | | Kruger | 217-735-1178 |
| LaPlace | 217-677-2111 | | Maroa | 217-794-5533 |
| Milmine | 217-763-6311 | | Monticello | 217-762-2163 |
| PIerson | 217-615-1349 | | Toll-free | 888-762-2163 |
| Seymour | 217-687-4540 | | TFG fax | 217-762-5500 |